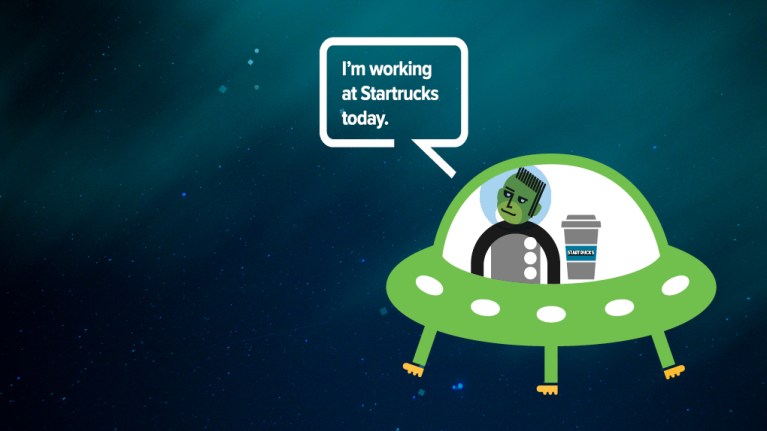 ITS Partners is a 25 year old firm that has a personality of a 5 year old technology startup.
We love our engineers and what they bring to the mix. We work hard to solve our customer's problems and try to have fun in the process. Our primary focus for the past few years has been Symantec's Endpoint Management, Symantec Security Solutions and Workflow Solutions. Now we want to expand our ServiceNow Practice. We are looking for tech savvy engineers to create the best solutions for our customers. We want an individual that thrives in an entrepreneurial environment, likes to work hard, have fun and is not a prima donna. If you think you have the chops for this position, give us a shout. By chops we don't mean sideburns, but if you have a great set, that's cool too. ITS offers a fun and very relaxed culture. We are an IT Company so we are always working to utilize new technologies and many employees work at least a portion of their time on a remote basis. We work to make sure that along with the required office time we allow for flexibility in schedule as long as the work is getting done. ITS Partners, LLC is an equal opportunity employer.
Job Summary
We are seeking experienced engineers to join our Managed Services practice and continue delivering quality solutions to our clients world wide. Our engineers deliver both on-premise and hybrid implementations while providing valuable knowledge transfer in a teach-to-fish approach. The right candidates will have detectable mix of both technical skills and business acumen. While we expect you to bring a foundation built on enterprise IT experience, we will commit to investing in your development to take your skills even farther. In the near term, this is a position will focus on managing and supporting our customer base which requires a mixture of remote and on-site activities so ability to travel is important. The Security Operations Center Engineer is primarily responsible for ongoing management and support of our customer's security solutions. In addition, Security Engineers are also responsible for the technical development and maturity of our customer's various security solutions such as Data Loss Prevention and Endpoint Protection.
Job Duties:
Be a technical Subject Matter Expert
Solution installation, configuration, management, and support
Adherence to Service Level and Customer Satisfaction targets
Utilize Service Management solution for ticket and problem tracking
Ongoing process and technical improvement
Maintain awareness of industry trends, security news, and best practices
Assist in the development of Standard Operating Procedures (SOPs)
Actively participate in development of security related Thought Leadership
Take on-call rotation after hours and on weekends
Qualifications:
2 – 4 years of information security experience
Effective presentation and communication skills
Willingness to travel domestically and internationally
Prior consulting or service delivery experience is preferred
Background in enterprise security operations is preferred
Bachelor's Degree in Computer Science, Information Technology, or related discipline. Experience may be considered in lieu of a degree
Ability to work independently with direction and oversight from our management team
Functional knowledge of ITIL® best practices and processes will get our attention
Preferred Qualifications:
Working knowledge of class-leading cyber security solutions such as Symantec DLP, EP, or competitive solutions
Security related certifications such as SSCP, Security+, CISSP, etc.
Vendor certifications in supported products (list out some examples or be more specific)
Understanding of operating system fundamentals – roles, features and services configuration related, but not limited to, security
Microsoft SQL or Oracle database experience
Strong interest and ability to automate repetitive tasks
Understanding of networking fundamentals including:

DHCP, DNS, WINS
Network infrastructure components, including routers, switches, subnets,
V-LANS,
Ethernet
IT Security Engineer

Apply Today
Job Summary
We are seeking an experienced mid-level engineer with a passion for automating all the things with Javascript in support of building great asset, service management and security operations platforms. This is a travel-first consultative role, and the right candidate will be out in the field immediately – helping our clients mature their business processes with the best platform out there.
You will focus on helping our clients achieve a state of Productive IT.
Job Expectations
Providing advisory services in your domain of expertise
Solutions consulting, install, configuration, and support
Development of tools, methods and processes
Maintaining readiness for short-notice technical sales support including demos, proof of concept engagements, Q&A research, etc
Supporting Regional Managers, Account Executives, Architects and other colleagues to delight our clients (product presentations, sales calls, research)
Tracking, following up, meeting with, and developing existing accounts for additional revenue
Expecting and embracing our travel-ready culture, including the possibility of up to 90% travel
Core Competencies
Strong organizational skills
Ability to work independently in short sprints
Modern business acumen
Engaging personality that works across generational lines
JavaScript, Web Services (REST, SOAP), workflow automation, AngularJS, Bootstrap
Experience
1-3 years of experience planning, implementing or supporting ServiceNow
Experience utilizing industry standard project management methodologies including Agile, SCRUM, Waterfall, etc
Experience with any of the following ServiceNow applications is a bonus: Asset Management, GRC, Service Portal, Service Catalog, Incident, Problem and Change, PPM/ITBM
Referenceable interpersonal skills with both technical and non-technical team members
ServiceNow Certified System Administrator, Implementation Specialist or Technical Consultant
Technical Consultant

Apply Today
*Currently we have no open positions unless marked OPEN. However, we're always looking for great minds. Feel free to submit your information we will communicate with you as the jobs become available. Please email your resume to [email protected]