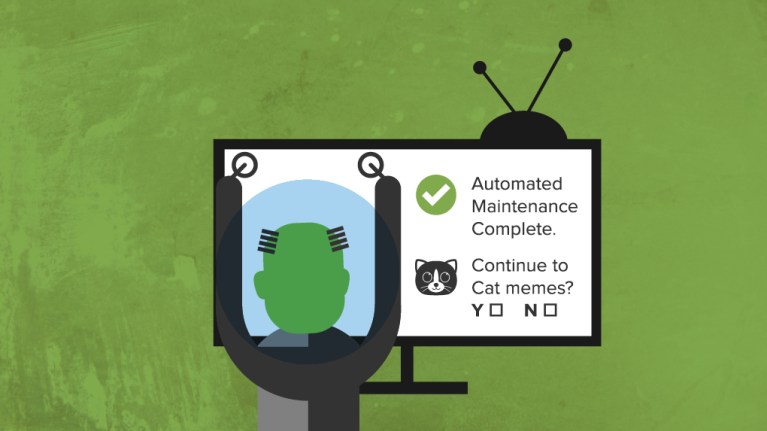 Break free of the mundane with Productive Systems Management from ITS.
Systems Management is one of the most critical functions in IT Management but teams are all-to-often stuck in the mundane. They are spending more and more time just trying to maintain the health of their platform and not enough time leveraging their platform to deliver value to the organization.
Productive Systems Management is a new service from ITS that allows you to use your Systems Management platform as a service rather than managing it on-prem.
Spend less time maintaining the tool and more time using the tool to deliver value
Use a consistently reliable platform that is always working when you need it to get your job done
Leverage the software and tools you have already licenses
Manage your costs with simple per-user subscription model
Available Now: ConfigMgr-as-a-Service
ITS is bringing ConfigMgr to Azure in a subscription service model. This customizable service brings together elements of Configuration Manager, Enterprise Mobility Suite and Azure to provide a solution that can manage any device, anywhere.
The service features are designed around the most important outcomes needed to make systems management as productive as possible:
Best Practice Policies
Out of the box, your tools will be configured to follow best practice of systems management
Less time is spent figuring how which checkboxes to check and which dials to turn
Total Configuration Management
Onboard and support any device users bring to the enterprise
No device form factor, operating system, or use case is left unmanaged
Less time is spent onboarding new devices
Predictable Application Delivery
Successfully deliver apps to users so they always have what they need to stay productive
Deployments stay on schedule because the platform is reliable
Less time is spent troubleshooting problems during deployments
Right-Sized Architecture
Automatically scales your architecture to fit your need infrastructure and bandwidth needs
Infrastructure is less stressed because it can scale up to meet peak need
Less time is spent maintaining Distribution Point health and stability
Costs are lower because infrastructure can scale down when idle
Automated Administration
Routine, time-consuming task of maintenance and health check is no longer a manual effort
The health and stability of the platform can be trusted because the right maintenance always happens when it should
Less time is spent on routine work – freeing your team up for more important tasks
Leverage our insights
Take advantage of the insights our team has learned from years of experience implementing and maturing Systems Management in large organizations. No matter where you're at in the process, we can share insights that will help you avoid pitfalls, reduce risk, and lower costs.
Get in Touch