IT Risk Management–Keeping the good stuff in and the bad stuff out.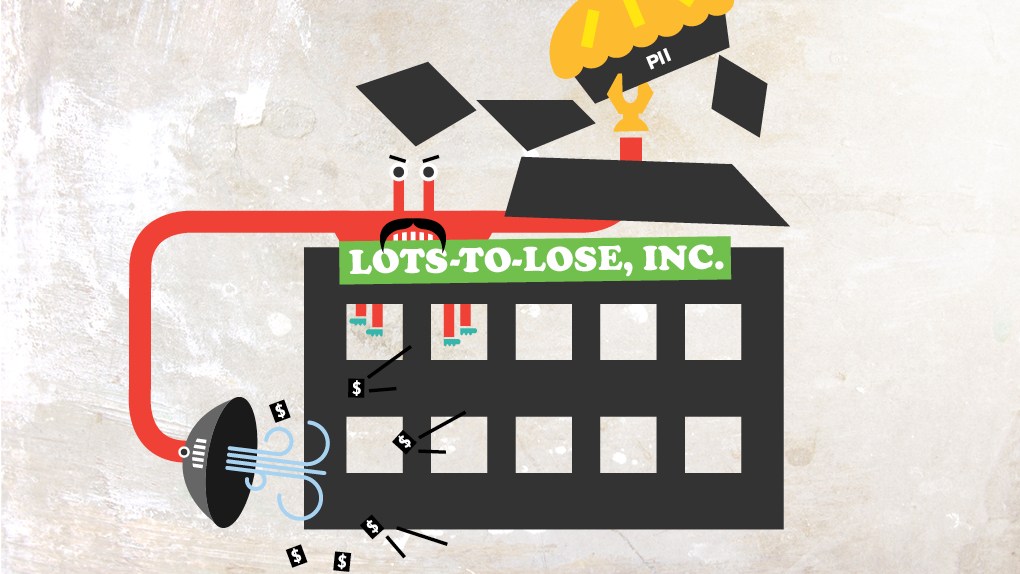 Everyone is at risk–it's not just the Fortune 500.
Today's cyber thieves are not just going after Fortune 500 companies, they're moving down market to organizations that have information of value and are less likely to be formidable against these threats.
Not only that, but this valuable information/data is overspilling server rooms and collecting in larger, caged off, and practically unmanned cloud datacenters. Keeping data private and protected has become more complex and requires more elasticity.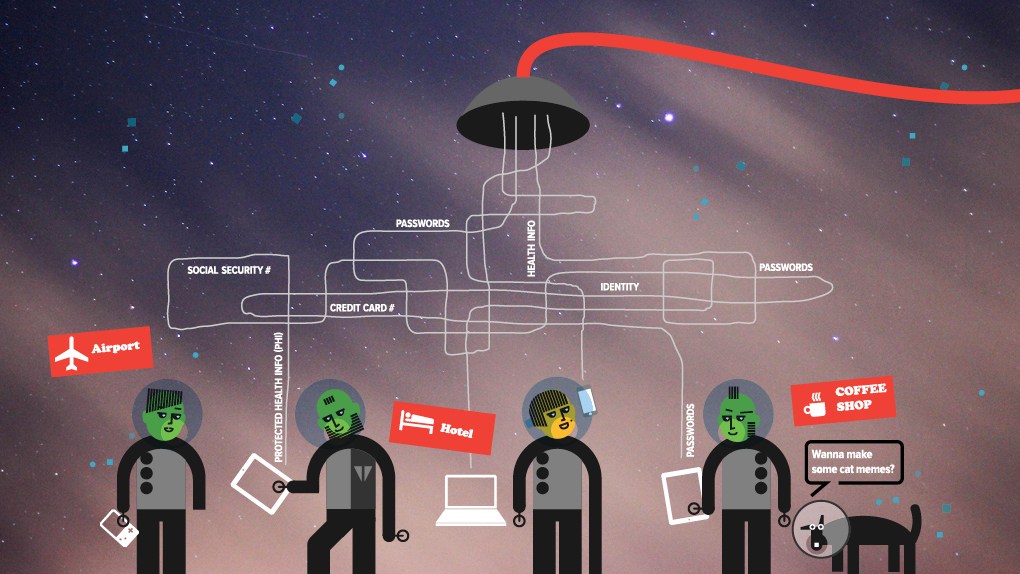 Keeping the organization protected is more challenging than ever.
There's little dispute that untethered mobility in the workplace—mobile apps, mobile devices, and worker mobility—coupled with the growth of BYOD (bring your own device) practices—creates a mind-boggling array of security challenges.
"68% of organizations say endpoint security is becoming a more important part of their organization's overall IT security strategy." –2015 Ponemon Report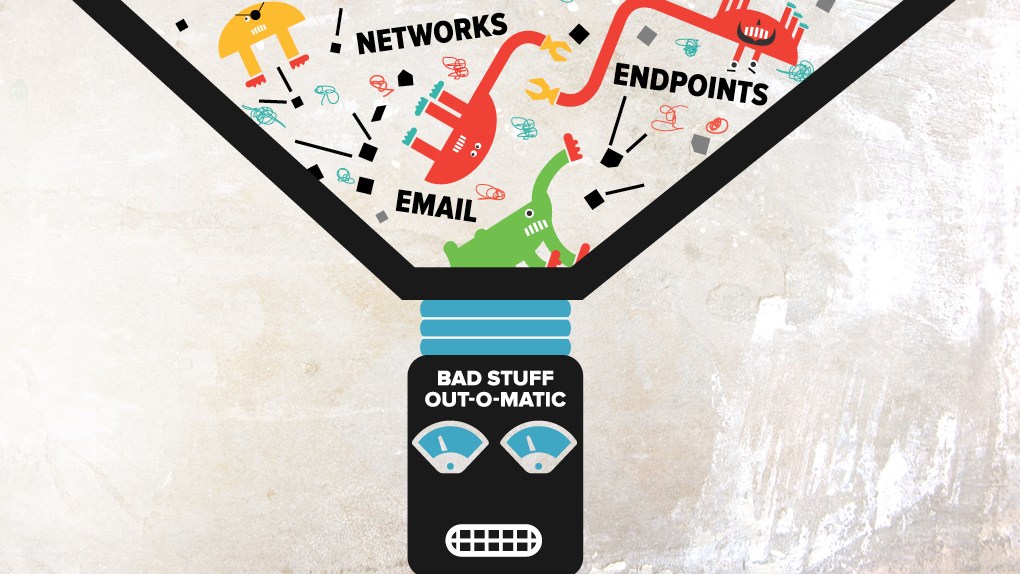 Productivity–not visibility–is the key to maturing risk management
Many security tools and services promise to provide better visibility needed to detect and respond to threats. But in our experience, we often find is that better visibility just leads to security teams that are bogged down by having to manage more tools and respond to more false positives.
The most mature security teams have figured out how to break free of the mundane side of security so they can focus more on other important tasks that help protect security threats.


Leverage our IT productivity expertise to mature your Risk Management functions.
Our expertise is helping large IT organizations break free of the mundane. Here's how we can put our productivity expertise to work for your security teams:
Prioritize your outcomes
We can develop a maturity roadmap for key security functions that balances best practices and the priority outcomes of your organization.
Tune your tools
We can optimize the configuration of your security tools to help realize their full power and potential.
Get key processes in place
We can design, refine, and document the critical processes you need in place to mature your Risk Management.
Automate the mundane
We can automate the mundane, routine tasks that are taking up too much of your time.
Integrate across IT silos
We can find ways to connect disperate security tools and teams to improve efficiency.
Get the right team in place
We can help you get the right team in place AND/OR augment your team with our Managed Services.
Optimize post-launch
We can implement an ongoing maturity cadence to evaluate and refine your solution post-launch.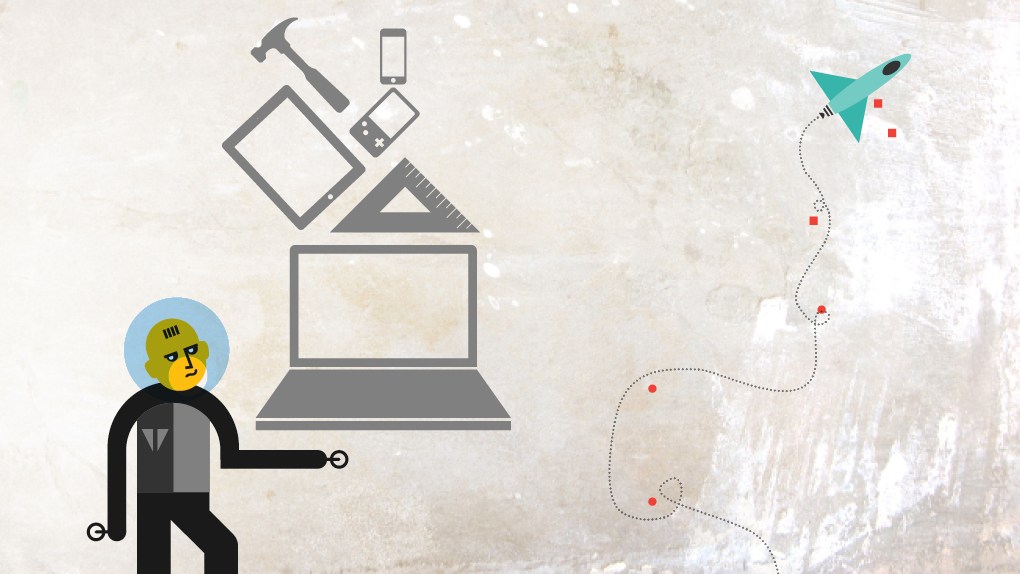 Our team has lived in your shoes–we understand your tools and challenges.
We understand your world because we have at lived in your shoes at similar organizations and we have consulted with hundreds of other organizations like you. We combine that experience with our deep knowledge of the products and processes needed to mature key Risk Management functions including Data Loss Prevention, Advanced Threat Protection, Endpoint Protection, and more. Our focus is on the Symantec toolset.

"Partnering with ITS gives us the benefit of having Symantec technology experts on our team–which means we don't have to spend all our time running the tools. This allows us to focus on more important tasks we have on our plate."


Solution Expertise
Security Operations (SecOps)
Implementing and maturing Servicenow Security Operations is critical to improving incident response and vulnerability management. ITS offers three ways to help you start using ServiceNow SecOps.
Endpoint Security
Symantec Endpoint Protection provides the industry leading endpoint protection product (Antivirus, Antispyware, Firewall, Application Control, Device Control, etc.) to protect the context of the file systems. At ITS we believe a well managed endpoint is only the start of having a secured endpoint which is why we also provide professional services around Symantec Endpoint Security products including design, implementation and training.
Encryption
Encryption provides credentials to access the files on your system. Combined these with other Symantec products to provide comprehensive security for Endpoint Devices.
Advanced Threat Protections
Our risk management team can help mature your security to protect against advanced persistent threats and targeted attacks.
Is your endpoint protection still relying only on reputation- and behavior-based approaches?
Do you have the tools, process, and team to quickly distinguish real threats from mere nuisances?
Is your system able to detect and respond to advanced threats before they gain a foothold?
Data Loss Prevention
Developing a comprehensive DLP solution is a complex and challenging endeavor. Great technology is just the start. To avoid the common DLP pitfalls, organizations must bring together the right combination of leading technologies, knowledgable people, effective processes, and roadmap to maturity. This is required to gain maximum value from their DLP technology investment, and ultimately better manage and protect valuable data.
Our DLP team has worked with many large organizations to help prevent data leaks. We can help you avoid the pitfalls that typically cause DLP initiatives to lose momentum and diminish in value.
Leverage our expertise in IT Risk Management.
Take advantage of the insights our security team has learned from years of experience implementing and maturing security solutions in large organizations. No matter where you're at in the process, we can share insights that will help you avoid pitfalls, reduce risk, and lower costs.
Get in Touch